PDF Info Changer - Freeware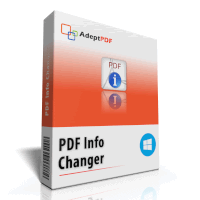 Adept PDF Info Changer is a free utility for reading and changing the PDF file properties/metadata information, including author, title, subject, keywords, etc.
PDF Info Changer does not rely on any other third-party software, of course, Adobe Acrobat and Reader are NOT required.
The program is freeware, which means that you can use it either personally or commercially for free.

Screenshot