Registration Benefit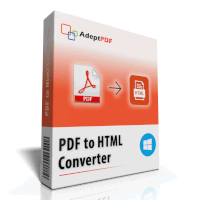 Thank you very much for using our product. By registering you unlock the software for unlimited use and acquire such benefits as:
100% secure purchase with both credit card and PayPal.
Protected by the latest industry standard for security encryption (SSL).
Keycode emailed within minutes after your purchase.
Free English support within 1 business day.
Purchase licenses for one-time fee and free life-time update.
Single User License can be used on two computers only for personal use.
Purchase PDF to HTML Converter
Backup purchase link: If you fail to purchase this program via Avangate, you can buy it on FastSpring.
If you need MORE license for company, please contact us at .
If you want a backup of your order on CD-ROM, you can add it to Cart by clicking the Add button. The CD charges for additional $19.95 if you need.

Order Processing and Security

You can buy the software products with your credit card via Internet, the telephone or fax order, paying by check via postal mail and the purchase order. Your credit card information is protected by the latest industry standard for security encryption (SSL).
For your convenience, AdeptPDF has contracted high-quality registration company, Avangate to handle orders for our products.
You may order our software products and provide payment using PayPal. With your PayPal account, you can make an instant payment to anyone with an email address. Your financial information is not shared when you send money. If you are already a PayPal member, just enter your email address and password and you're on your way.
Note: If you pay our product via PayPal, within 12 hours, you will receive the registration code and full version of the product.
Before buying please review our generous Software License Terms and see our Privacy Statement. When payment is received you will be sent a registration number of latest version of your purchased product, which will unlock time limitation.
Refund Policy

There is a 30-DAY MONEY-BACK GUARANTEE on our products , even though you also have 30 days to try it for free before registering! The 30-day money-back period starts at the time of registration (purchase). If you buy now you will be enjoying all the benefits of the registered version within minutes!
Note
If you've made a payment but have not received a confirmation letter and registration key within a reasonable amount of time (two business days for credit card payments or two weeks for other payments), please contact us.
Please note that a delay could mean that the e-mail address given in your order form is invalid (due to misspelling, etc.). We apologize for any inconvenience caused by these delays.